Ron Ottinger, Executive Director
A national leader and expert in STEM learning, Ron Ottinger is known for his expertise in informal and out-of-school time STEM education and in building collaborations among schools, science centers, communities and afterschool programs that increase STEM learning opportunities for young people. Ron is Executive Director of STEM Next Opportunity Fund. Under Ron's leadership, STEM Next leads the Million Girls Moonshot, a national movement to empower one million girls with an engineering mindset. Ron served as the founding co-chair of the STEM Funders Network and the National STEM Learning Ecosystem Initiative. As the Executive Editor of STEM Ready America, Ron convened the nation's leading STEM experts presenting bold and persuasive evidence—as well as real-world examples of effective practices, programs, and partnerships on how science, technology, engineering and mathematics knowledge and skills are preparing young people to be successful in school today and the workforce tomorrow. During Ron's tenure with the Noyce Foundation prior to its sunset in 2015, he led the Foundation's investment in afterschool and summer learning to help young people become curious, thoughtful, and engaged learners. Prior to joining Noyce, Ron served for fourteen years as National Associate Director of the non-profit AVID Center. He was elected to three terms on the San Diego City Schools' Board of Education from 1992-2004, during a period of major reform of the school system, and was the longest running board president.
Pendred (Penny) Noyce, Founding Board Chair
Dr. Noyce is a doctor of internal medicine and was a founding trustee of the Noyce Foundation, which sunsetted in 2015. Currently she leads Tumblehome Learning, which publishes books based on science for young people. For twenty-five years at the Noyce Foundation, she worked on improving math and science education nationwide. A major part of that work, which continues through a nonprofit called STEM Next, was to build the field of after-school STEM. Dr. Noyce serves on the boards of the Rennie Center for Education Research and Policy, the Gulf of Maine Research Institute, the Consortium for Mathematics and its Applications, Maine's Libra Foundation, and the Massachusetts Board of Elementary and Secondary Education (through June 2017). Among the eleven books she has written for young people, her collections of biographies of women in science, Magnificent Minds and Remarkable Minds, have been named Outstanding Science Trade Books by the National Science Teachers Association and Children's Book Council.
Robert B. Schwartz, Founding Board Member
Robert Schwartz is Professor Emeritus of Practice in Educational Policy and Administration and a former trustee of the Noyce Foundation. He now serves as a founding board member for the STEM Next Opportunity Fund.
From 1997 to 2002, Schwartz also served as president of Achieve, Inc., an independent, bipartisan, nonprofit organization created by governors and corporate leaders to help states improve their schools. From 1990 to 1996, Schwartz directed the education grantmaking program of The Pew Charitable Trusts, one of the nation's largest private philanthropies. In addition to his work at HGSE, Achieve, and The Pew Charitable Trusts, Schwartz has been a high school English teacher and principal; an education adviser to the mayor of Boston and the governor of Massachusetts; an assistant director of the National Institute of Education; a special assistant to the president of the University of Massachusetts; and executive director of The Boston Compact, a public-private partnership designed to improve access to higher education and employment for urban high school graduates.
Since 2010, Professor Schwartz has participated in two OECD studies, Learning for Jobs and Strong Performers and Successful Reformers and contributed chapters to four Harvard Education Press volumes: Teaching Talent (2010), Surpassing Shanghai (2011), The Futures of School Reform (2012), and Improving the Odds for America's Children (2014). In 2011, he co-authored an influential report calling for more attention to career and technical education, Pathways to Prosperity: Meeting the Challenge of Preparing Young Americans for the 21st Century. He is currently co-leading Pathways to Prosperity at JFF, a national network of states and regions that was formed in 2012 to act upon the analysis and recommendations outlined in the Pathways report.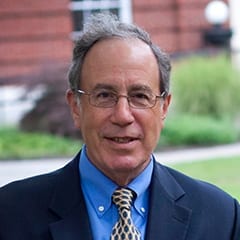 Dennis Bartels, Board Member
Dennis Bartels is a science education and policy expert. From 2006 until 2016, Dennis was Executive Director of the Exploratorium, a world-renowned public learning laboratory exploring the world through science, art, and human perception located in San Francisco, California. During his tenure, he led a historic capital project and a $330 million capital campaign to relocate the Exploratorium to Piers 15/17 on San Francisco's famed waterfront. He has served on multiple panels and advisory committees of the National Science Foundation and multiple boards of STEM-related NGOs, including co-founder of the Coalition for Science in After School. He holds a PhD in Education Administration and Policy Analysis from Stanford University and BA degree from the University of North Carolina at Chapel Hill. His work has received more than $28 million in grants from the National Science Foundation (NSF) and other sources.
Dennis presently serves as Managing Director of the Endless Network, a constellation of enterprises using technology that scales improvements in learning and education, livelihood and health, especially in emerging economies or regions with persistent challenging circumstances. He also advises and speaks on several projects and topics of keen interest including education, informal learning, philanthropy, science and technology, oceans and museums. He is an avid Burner, where he nourishes his passion for participatory art. In June 2018, Dennis was elected Chair of the Burning Man Project Board of Directors.
Gwynn Hughes, Board Member
Gwynn Hughes is the Charles Stewart Mott Foundation's senior program officer. She manages the Foundation's largest grantmaking portfolio, Advancing Afterschool, which supports — among many other organizations — 50 statewide afterschool networks. Prior to joining the Foundation, Hughes served as executive director of the Massachusetts Afterschool Partnership in Boston from 2004 through 2010. She also held several positions with the State of Massachusetts, where she focused on policy and practice initiatives supporting children and families, serving consecutively as director of labor relations, chief operating officer of the Office of Child Care Services, and chief of Project Management and Policy Support for the Executive Office of Health and Human Services. A graduate of Wellesley College, Hughes earned her master's degree in music from the University of Virginia in Charlottesville. In 1998, she received a Juris Doctor from the Northeastern University School of Law in Boston.
Teresa Drew, Associate Director
Teresa is the Associate Director of STEM Next Opportunity Fund and is responsible for operations and programming. Teresa manages complex projects with partner foundations, collaborations, and networks that build systems of support for STEM learning opportunities in more than 30 states. As part of the management team for the national STEM Learning Ecosystems Initiative, she supports the Initiative's efforts in more than 50 communities that have demonstrated cross-sector collaborations to deliver rigorous, effective preK-16 instruction in STEM learning.
Teresa is an accomplished nonprofit professional with experience in program creation and management, needs assessments, program research and evaluation, advocacy and campaigns, systems, performance audits and compliance, strategic planning and direction, and general leadership and management. As the co-founder of San Diego United Parents for Education, Teresa has experience and knowledge in education reform efforts from the local to federal level in advocating and empowering the most under-engaged stakeholders in the education system. Teresa holds a California multiple-subject teaching credential and was the co-creator of a long-running early-childhood education program in San Diego. Teresa is a graduate of the University of San Diego's Master of Arts in Nonprofit Leadership and Management program.
Amanda Hanno, Finance and Operations Manager
Amanda joins the STEM Next Opportunity Fund as the Finance and Operations Manager. Prior to joining STEM Next, Amanda was the Grants & Contracts Coordinator at the University of San Diego. Before relocating to San Diego, Amanda worked at Arizona State University in a number of programs within the Division of Graduate Education providing professional development opportunities to graduate students and postdoctoral scholars, as well as the research administration office at ASU in a finance and operations role. While in Arizona, Amanda received her Master of Education from ASU, specializing in higher and postsecondary education administration and received her Bachelor's Degree in Communications from the University of Michigan.
Kumar Garg, Senior Strategic Advisor
Kumar is a Sr. Strategic Advisor to STEM Next Opportunity Fund. Kumar helped shape science and technology policy for the Obama Administration for nearly eight years, serving in a variety of roles in the White House Office of Science and Technology Policy (OSTP). He led the Obama Administration's efforts to bolster science, technology, engineering and math (STEM) education, including the Educate to Innovate campaign with over $1 billion in in-kind and philanthropic investment, development of major State of the Union initiatives to train 100,000 excellent STEM teachers and bring computer science to all K-12 students, and creation of iconic events such as the White House Science Fair. Kumar supervised a team of twenty staff with portfolios ranging from biotechnology, entrepreneurship, space, advanced manufacturing, broadband, nanotechnology, behavioral sciences, the Maker Movement, digital media, prizes and broader innovation policy. As a senior leader at OSTP, Kumar was involved in policy-development, implementation and communication of a wide range of science and technology issues, including events with the President. Prior to his time in government, Kumar worked on behalf of parents and children seeking educational reform as an education lawyer and advocate. Kumar received a B.A. from Dartmouth College and a law degree from Yale Law School.
Linda Kekelis, Family Engagement Advisor
Dr. Linda Kekelis is an advisor for STEM Next Opportunity Fund with a lifelong passion for ensuring that all youth, particularly girls and underrepresented youth, have access to opportunities in STEM. Parent engagement has been part of Linda's life work. As the Founder and former CEO of Techbridge Girls, she made family engagement one of the vital elements of the program and throughout her tenure committed resources to measure impact and better understand how to serve the needs of families. Linda advises STEM organizations on empowering families and shares research and resources with them. Linda also supports girl-serving organizations and advises the National Academy of Engineering's EngineerGirl and LinkEngineering. Her expertise in research and practice supports parents, educators, and role models.  Linda has a master's degree in Linguistics from the University of Southern California and a doctorate in Special Education from the University of California, Berkeley.
Cary Sneider, Senior Science Advisor
Cary Sneider is Associate Research Professor at Portland State University in Portland, Oregon, where he teaches courses in research methodology in a Master of Science Teaching degree program. He is currently Co-Principal Investigator on Science in the Learning Gardens, an NSF grant to Portland State University. Dr. Sneider also serves as a Consultant on STEM Education for the Noyce Foundation and the Stephen D. Bechtel Jr. Foundation, and on several advisory boards. He is also Chair of the LinkEngineering committee for the National Academy of Engineering. He was the lead consultant on engineering to the National Research Council committee that developed A Framework for K-12 Science Education: Practices, Crosscutting Concepts and Core Ideas, and served in a similar role on the writing team for the Next Generation Science Standards. In 2011 he joined the National Assessment Governing Board, which sets policy for the National Assessment of Educational Progress (NAEP), also known as "The Nation's Report Card." Before moving to Oregon Dr. Sneider was Vice President for Programs at the Museum of Science in Boston, and prior to that he served as Director of Astronomy and Physics Education at Lawrence Hall of Science, U.C. Berkeley. Sneider earned a BA degree in Astronomy at Harvard College, and a California Secondary Teaching Credential, Master of Arts Degree, and PhD in Science Education at the University of California, Berkeley.
Patti Curtis, Robert Noyce/Ellen Lettvin Informal STEM Education Fellow
Patti Curtis is the new Robert Noyce/Ellen Lettvin Informal STEM Education Fellow serving in the Office of Planning, Evaluation and Policy Development at the U.S. Department of Education.  Previously, Curtis served as the Director of the Washington, D.C. Office of the Museum of Science and the National Center for Technological Literacy, where she focused on advancing formal and out of school PK-12 engineering education across the nation by advocating for federal and state policies and programs.
Curtis also served on the U.S House of Representatives Science, Technology, Engineering and Mathematics (STEM) Education Caucus Steering Committee, the Association of Science and Technology Centers Public Policy Committee and the Title IV, Part A Coalition Steering Committee. She also served on the Purdue INSPIRE K-12 Engineering Outreach External Advisory Panel, and the Triangle Coalition Board.
Previously, she was a government relations representative for the American Society of Mechanical Engineers and served as a leader of the STEM Education Coalition. She was the director of government relations for the National Association of the Remodeling Industry and a legislative analyst for the Transportation Institute.
Curtis received her B.A. in Political Science and her M.P.A. at the University of South Carolina and worked for the South Carolina state legislature and the state Department of Parks, Recreation and Tourism.
Founding Investors
Arthur and Toni Rembe Rock
Charles Stewart Mott Foundation
Noyce Foundation
Initiative Funders
STEM Learning Ecosystem Initative
Overdeck Family Foundation
Simons Foundation
Burroughs Wellcome Fund
Broadcom Foundation
Samueli Foundation
Amgen
Steinman Foundation
Charles and Lynn Schusterman Family Foundation